Good evening Eleva-Strum families. This is a reminder that fall sports are just around the corner, which means physicals must be completed, and our IN-PERSON code meeting will be held at 6:00 pm on July 31st in the auditorium. We are looking forward to seeing you all there.

Read and Roll started with a great first day! 🌟 🦋The morning was spent visiting the butterfly house and exploring nature nooks to create music and run obstacle courses at Beaver Creek Reserve. 💦In the afternoon, they cooled off at the splash pad and went swimming in the river at River Prairie Park while also starting to read their book!📖 #OneElevaStrum

Kindergarten here we come, but first, let's party 🎉 4K just finished summer school with a bang, celebrating the 4th of July in style!🇺🇸 #OneElevaStrum

Breaking barriers and making history!🙌 Amalia Dyar recently represented Eleva-Strum and the State of Wisconsin at The National History Day Exhibition in College Park Maryland. She exhibited an individual performance that focused on the first female police officer in Eau Claire, Anna Dewane. 👮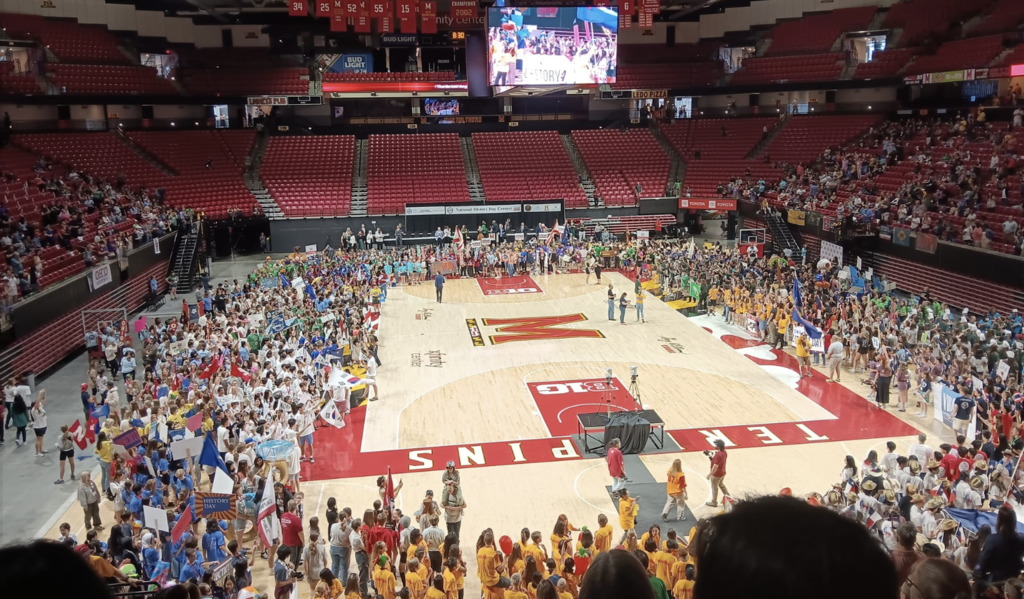 Watch out, world! There are some newly educated hunters on the loose. 🎓🦌 We're sending out a huge congrats to the latest graduates of Eleva-Strum summer school's hunter education program. With their newfound knowledge, we hope they're all taking extra caution on their next hunting trips. #OneElevaStrum

Our 4K going into 5k kids are getting wild with their zoo animal masks! 🦒🐵🐘🐯 The class is learning all about different zoo animals. They wrote about them and even learned how to make their own videos using technology. What a roaring good time! 🦁 #OneElevaStrum

Our little ones are having a blast with our ice cream theme! From playing the Scoop Game to making homemade ice cream in a bag, it's a sweet summer for our soon-to-be 3rd graders. Plus, working on their colorful collaborative poster! 🍦🎨 #OneElevaStrum

June 13-15th FFA members celebrated their accomplishments at the 94th State FFA Convention. While in attendance, members attended sessions, visited with career and college vendors, served at section 2 delegates, and more. Special shout out to 2021-2022 chapter president and 2022-2023 chapter student advisor, Madalyn Bertrang, for earning her State FFA Degree.

These 5K going into 1st graders are taking on literacy like bosses with board games, iPads, and even coloring activities! ♟️📱🖍️ #OneElevaStrum

Little learners go on an exciting adventure! 🌳🍁👧👦 Cooler weather at the beginning of the week allowed for 5K going into 1st grade to have fun learning on the school trail. On the first day, they just observed. On the second day, they had to find a certain color and count how many things of that color they could find. Learning has never been so much fun! 🤩 #OneElevaStrum
"Notice to the public, from approximately 5-10pm this evening there will be firetruck driver training taking place at the Eleva-Strum School District in the main parking lot. Lights and sirens will be periodically activated on various firetrucks as part of this training. There is no emergency, this is a training exercise only."
We will be cancelling this evening's weight room session so everyone can head to Blair-Taylor to support the Baseball team at 4:00 in the sectional final game! Go Cardinals!

🐝Mrs. Forseth's class brought their A-game with custom t-shirts featuring their favorite class quotes on the last day of school! These kids sure know how to end the school year with style! 👕👏 #OneElevaStrum

Looks like the 4K class is upping their field trip game with a visit to the Eau Claire Children's Museum. Bet those kids had a blast, and we're low-key jealous! #OneElevaStrum

Discover the world of owls with our #OneElevaStrum first graders! From picking through pellets to identifying what they ate, these young learners are excited about learning more about birds.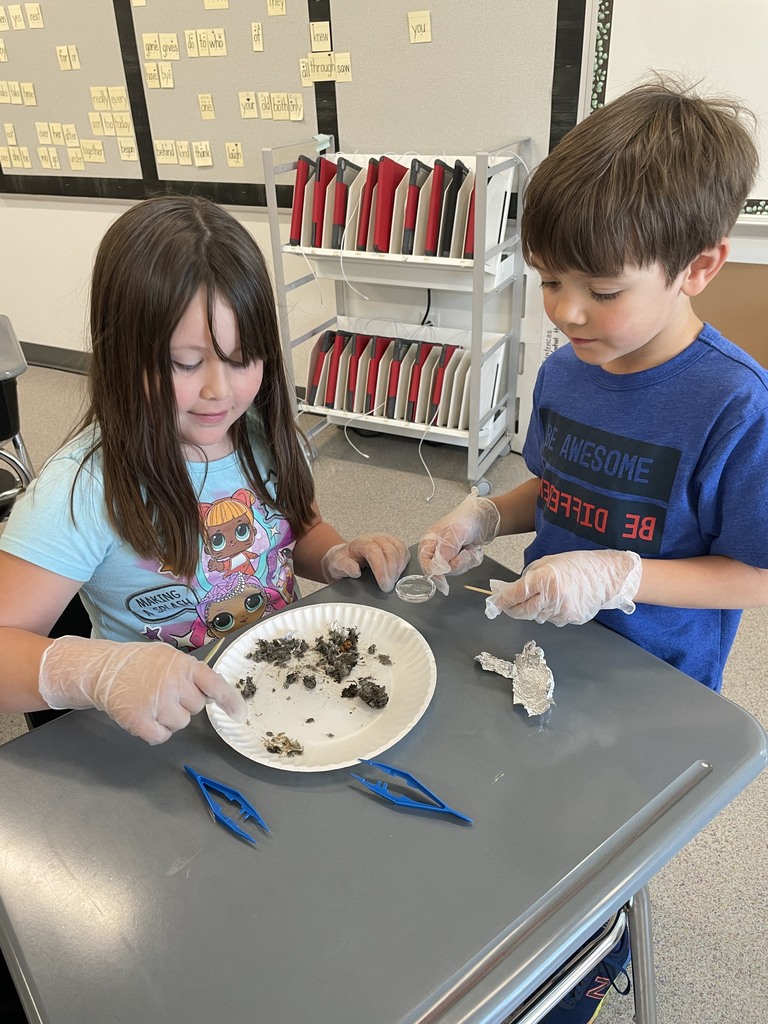 🎭Overture Center for the Arts has announced the names of Eleva Strum's Award Recipients for the 2022-2023 Jerry Awards! Cora Wright and Annika Gullicksrud were awarded the Spirit Award for their respective roles as Morticia Addams and Wednesday Addams, while Adelyn Larrabee received the Youth Role award for her portrayal of Pugsley Addams. The awards are part of a program that recognizes excellence in musical theater and is named after W. Jerome Frautschi, a philanthropist and arts supporter from Madison, Wisconsin. This year, 97 high schools and community theaters from 28 Wisconsin counties participated in the program. Congratulations to our #OneElevaStrum recipients! 🎉

Ms. Heldt's class knows how to enjoy the little things in life - like birthday treats and reading in the sunshine! 😎📚🎂 #OneElevaStrum

On Sunday evening, the Eleva-Strum high school hosted our annual scholarship night. This is the kick off to our final week for our seniors. 🧑🏻‍🎓 This year our seniors were awarded more than $100,000 in scholarship! This incredible scholarship night would not be possible without the amazing support from our community. Thank you to all our local organizations and businesses who provide scholarships to our local students. And congratulations to our seniors!🎓 #OneElevaStrum

Let's 🎈CELEBRATE!🎈 ⚾️Our #OneElevaStrum baseball team has won the Dairyland Conference Championship! Their impressive victory marks Eleva-Strum's first conference championship in baseball since 1977. Way to go, Cardinals!❤️

🤩Exciting news! After a year of tender care by our #OneElevaStrum Kindergartners, the tower garden in the classroom has finally produced some eggplant babies 🌱👶 !