Our students represented Eleva-Strum with Cardinal pride at the 2023 Wisconsin State Robotics Championships! 🤖 🤗Thank you to parents and Eleva-Strum Volunteers! #OneElevaStrum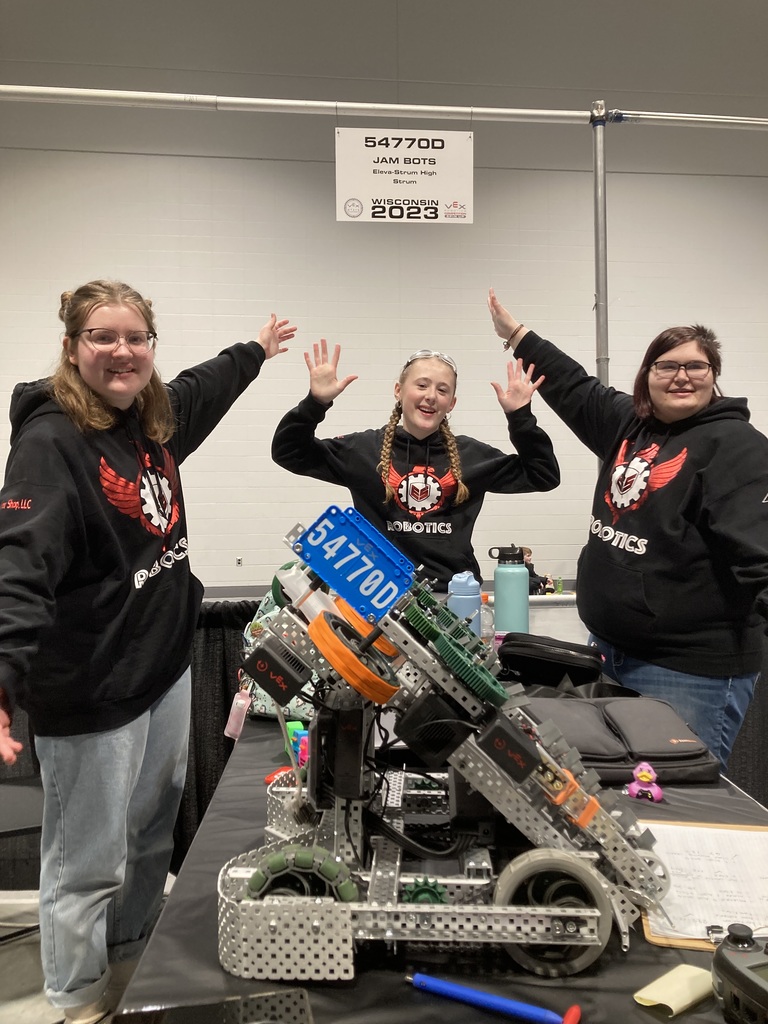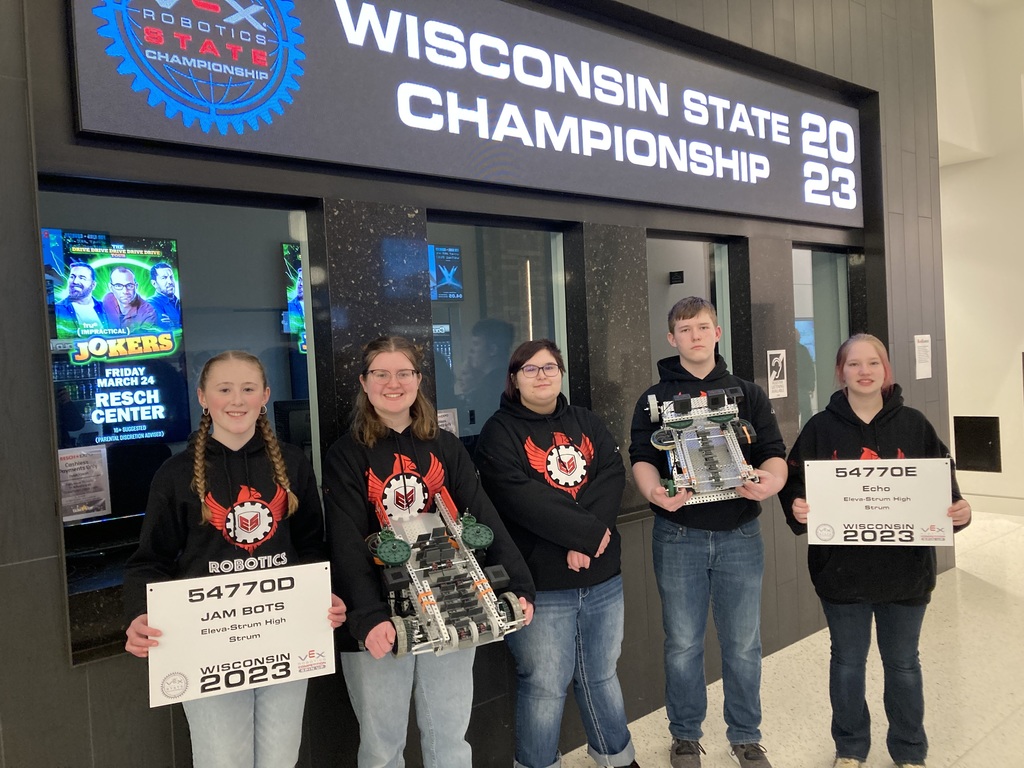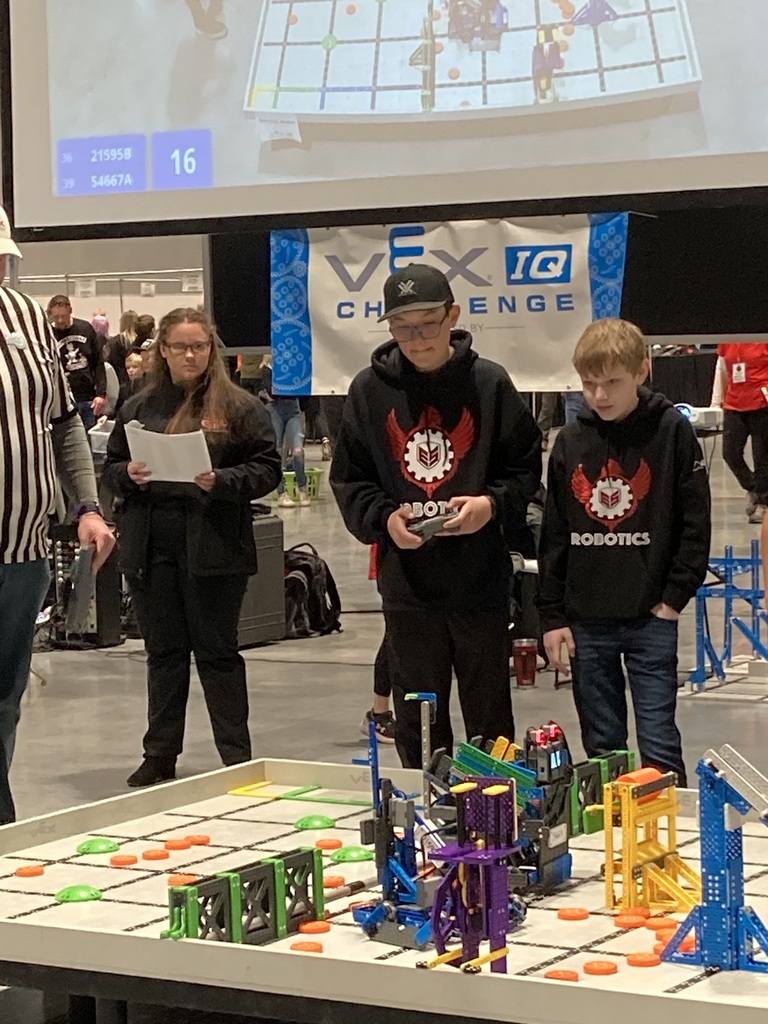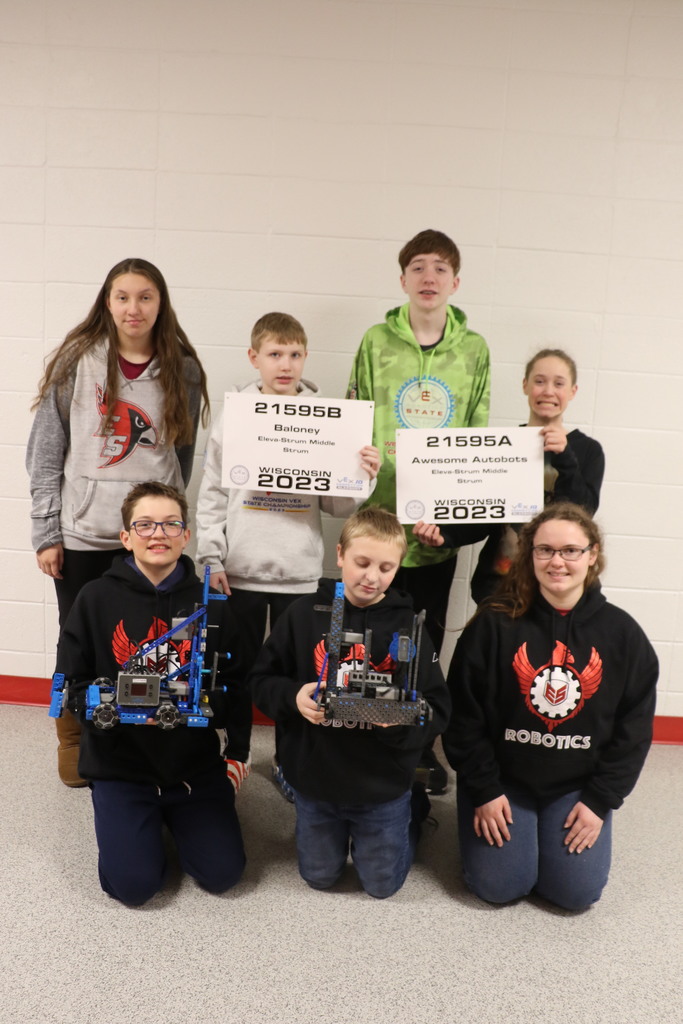 Thanks to the Miss Strum Ice Queen👸🏻 and Court for visiting the 4K classrooms! They read a book and shared an ice cream treat with us!📖🍦 #OneElevaStrum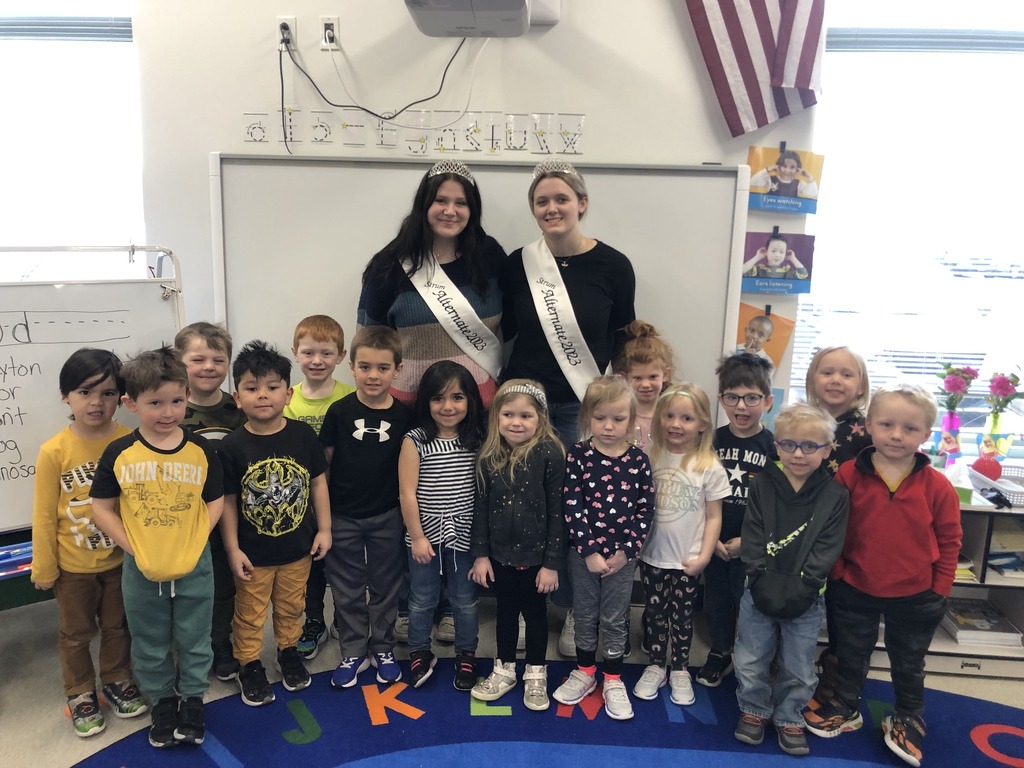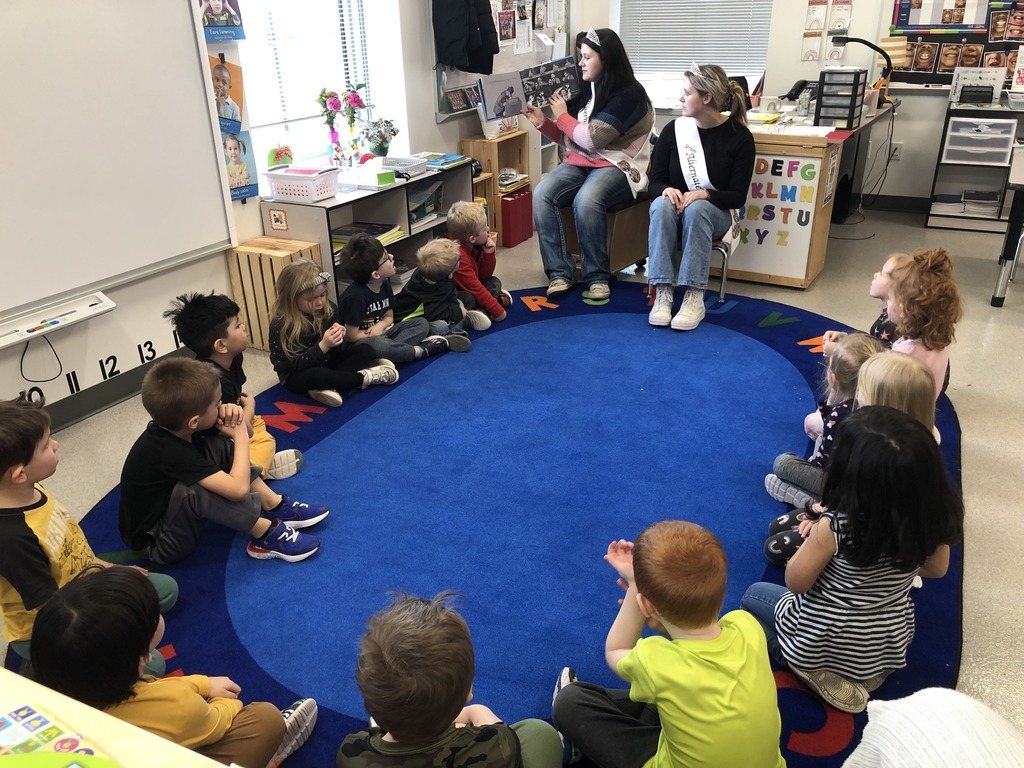 Ice cream for sale!!🍦 Cost - 1 module book!📘 Our Kindergarteners have been working VERY hard on writing a focus sentence, 3 detail pages, and a conclusion in their books about how animals depend on trees. 🐿🌳 They finally finished their books and celebrated turning them in with some ice cream! 😋 #OneElevaStrum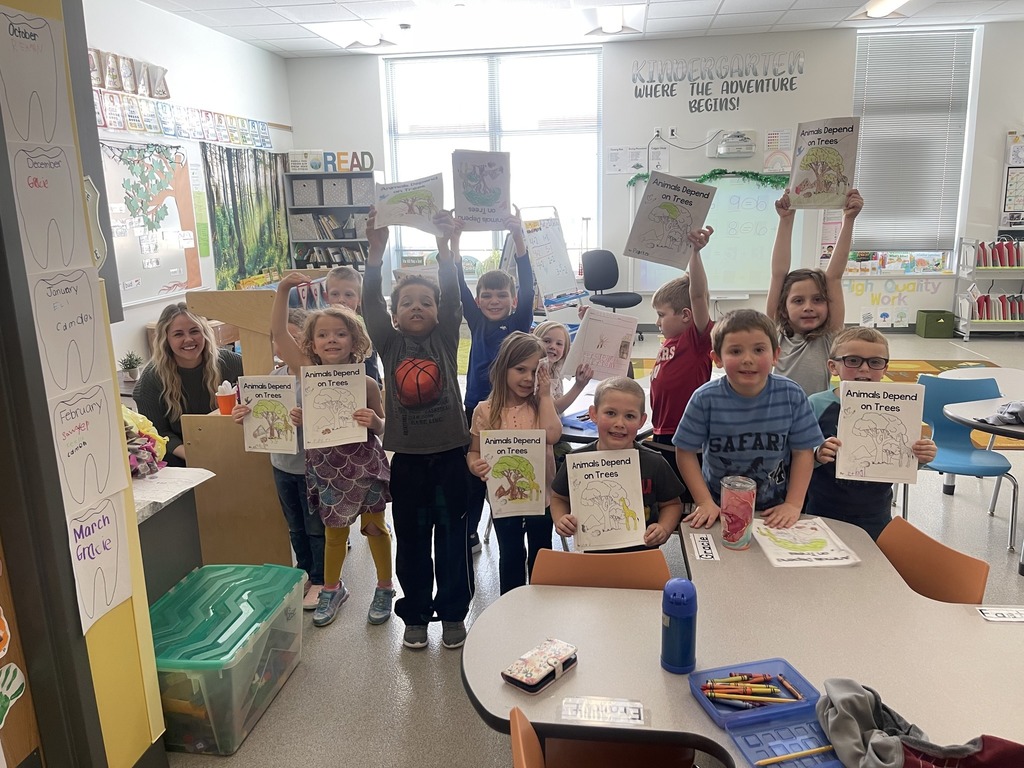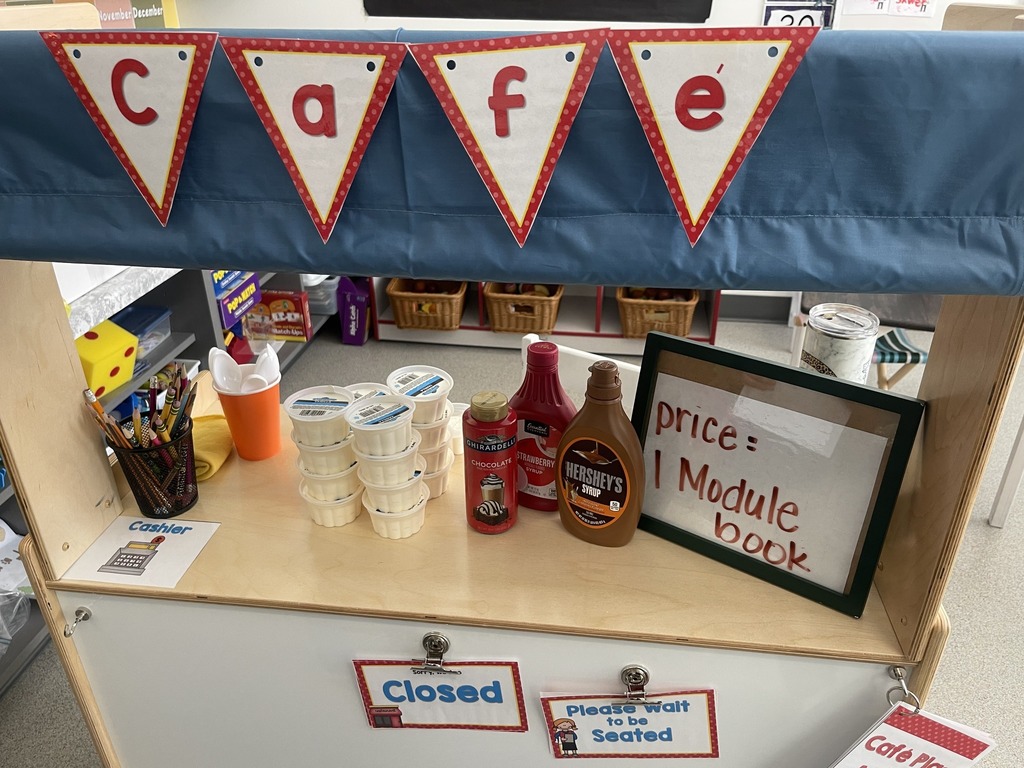 School is delayed two hours on Friday, March 10th.

There will be a community informational session regarding the upcoming April 2023 operational referendum on Wednesday, March 1 at 6 pm in the high school library. There will be brief informational presentation followed by an opportunity to ask questions. Hope to see you there!

Eleva-Strum Schools will be closed on Monday, February 27 due to freezing rain in our area.

Eleva-Strum Schools will be closed on Wednesday 2/22 and Thursday 2/23. No evening activities.

Tonight's WIAA Girls Basketball game at Royall has been moved up to a 2:30pm start.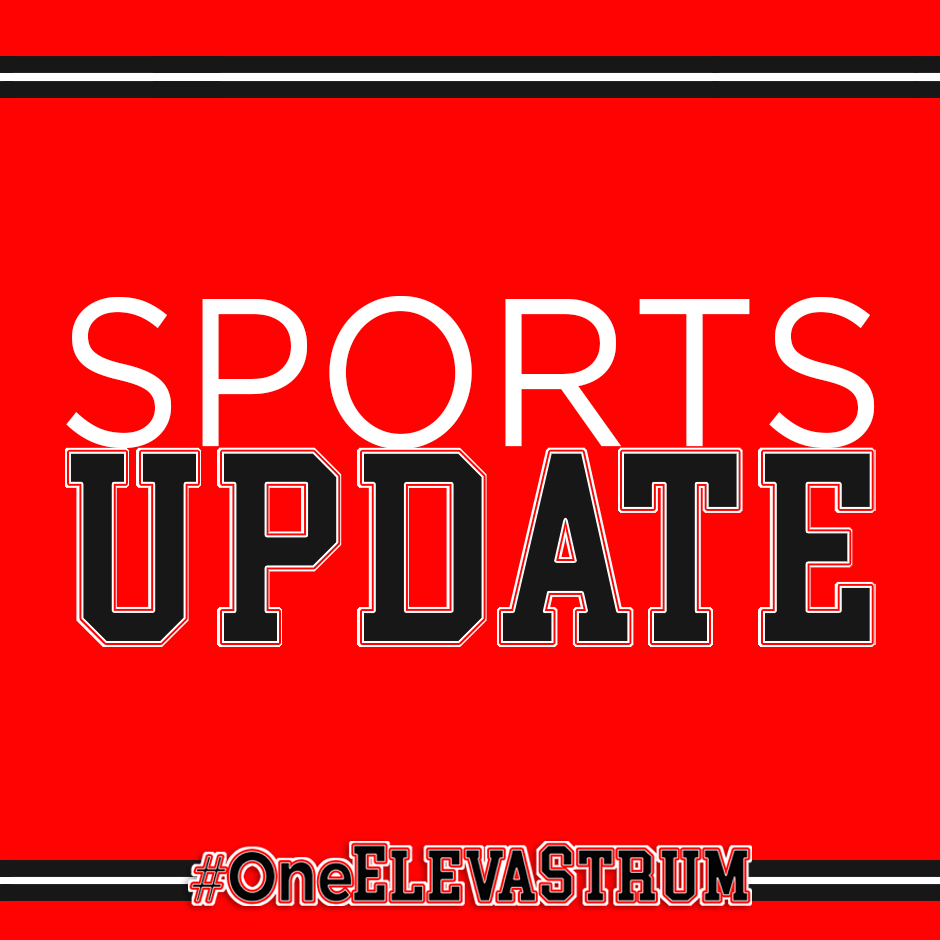 The School District of Eleva-Strum will be closed due to inclement weather on Thursday, January 19th. All evening activities will be cancelled. We will keep you posted as the events are rescheduled.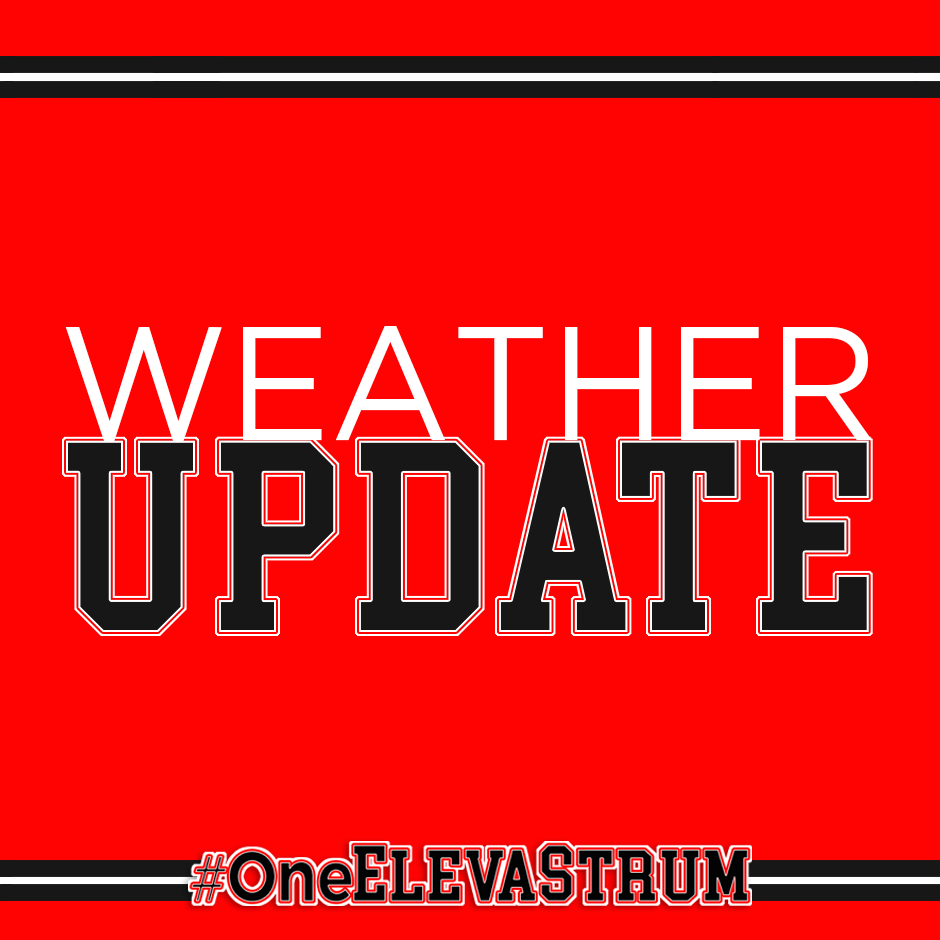 School will be canceled on Thursday, December 22 due to the winter storm warning in effect for our area. No evening activities tonight or tomorrow. Please use caution if you must travel in the next few days. I look forward to seeing students again on Tuesday, January 3, 2023. Happy Holidays!

School is canceled on Thursday, December 15 due to the winter storm event that is expected to arrive later this evening.

Parents of 8th-11th Graders - CVTC High School Academy Parent and Student Information Session Did you know our students have many opportunities to earn college credits in various career pathways while they are in high school? CVTC is hosting a parent and student information session for students in grades 8-11 to learn about college credit opportunities! CVTC offers many courses and academies that transfer to many four-year universities. Information regarding all high school academies will be available and parents and students will have ample time to get any questions answered and apply for the academies. If you are interested, please attend this event! Date: Wednesday, December 7, 2022 Time: 6:00 PM - 7:00 PM Location: Chippewa Valley Technical CollegeBusiness Education Center Room 103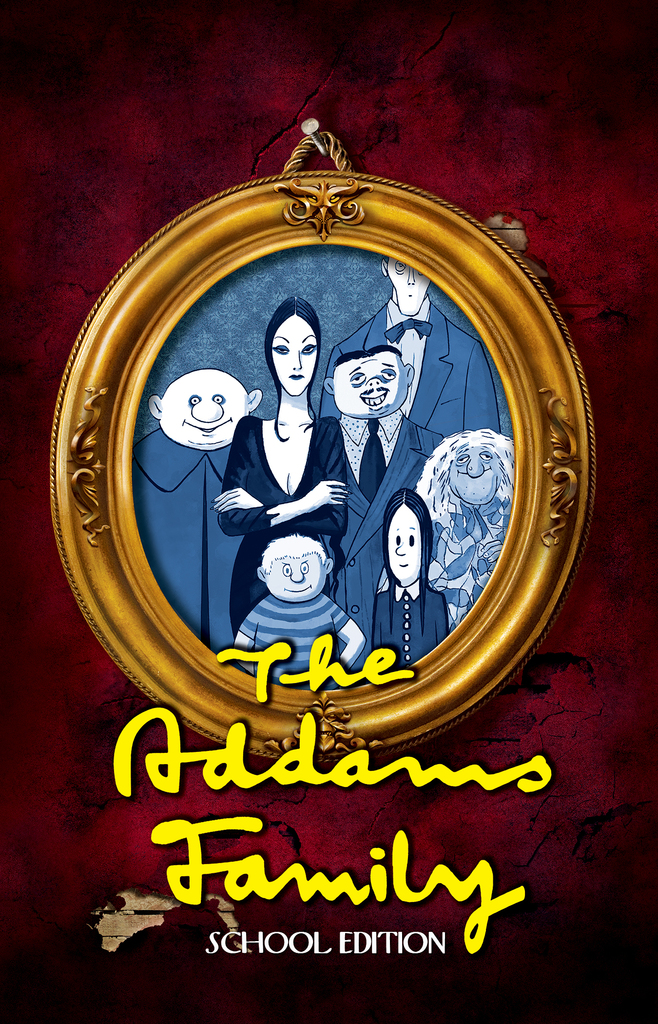 Parents of Eleva-Strum 8th graders, this message is for you! CVTC is excited to kick off their third year of the Virtual Business Management Associate Degree Academy. They have scheduled a student and parent information session for Wednesday, November 9th, from 6-7 pm virtually. Here is the link:
https://cvtc.zoom.us/j/6689365044
Here is the link to view the four year plan and more information on the academy:
https://www.cvtc.edu/admissions/college-credit-opportunities-in-high-school/hs-academies/485
This third cohort will be scheduled in classes virtually from 9:30-10:30 am. Students need to be incoming freshman in order to apply for this opportunity. The application will open on November 1, 2022 for any students who may have already expressed interest. If you would like more information as to how this will fit with your student's academic and career planning, you can reach out to Mr. Skoug in the High School office, or Ms. Jensen. Have a great day!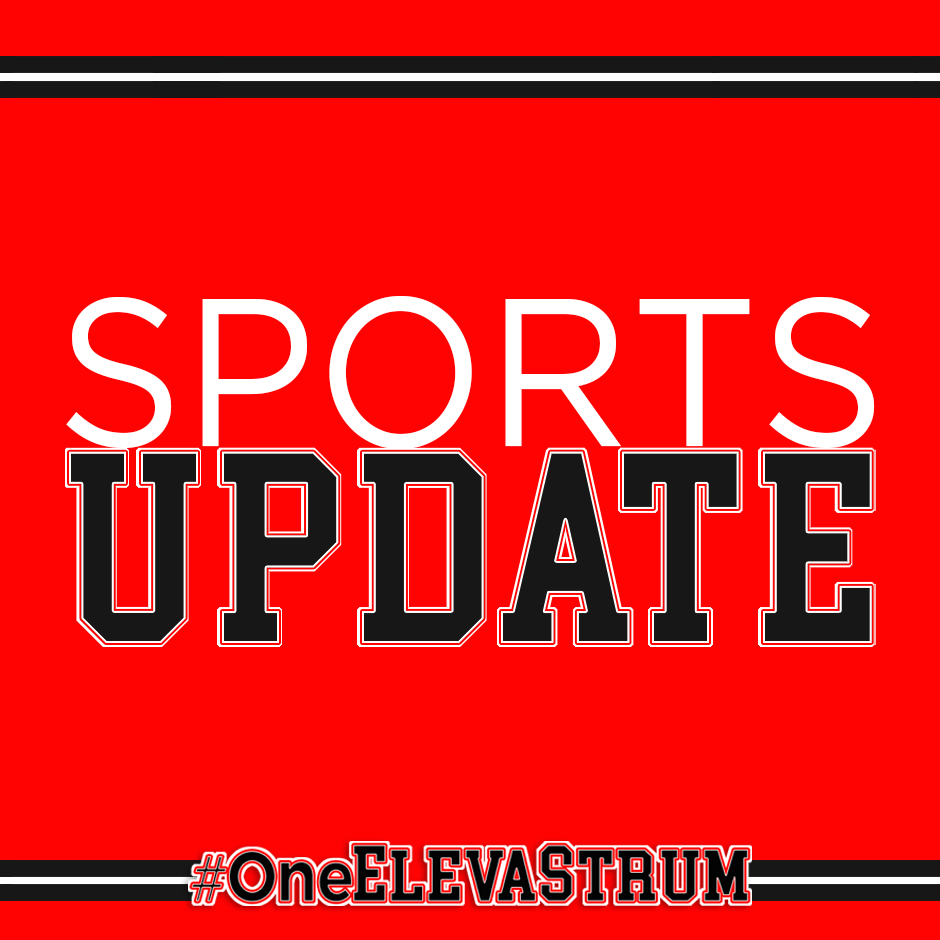 Middle School Cross Country, Volleyball, and Football will be starting on Monday, August 22nd. Athletes should have their physicals or alternate year cards completed and register on-line prior to the start of practice. On Wednesday August 24th we will have a middle school athletic code meeting for parents and athletes at 6:30 in the auditorium. This coincides with our open house so students can come in early and find their lockers and meet their teachers.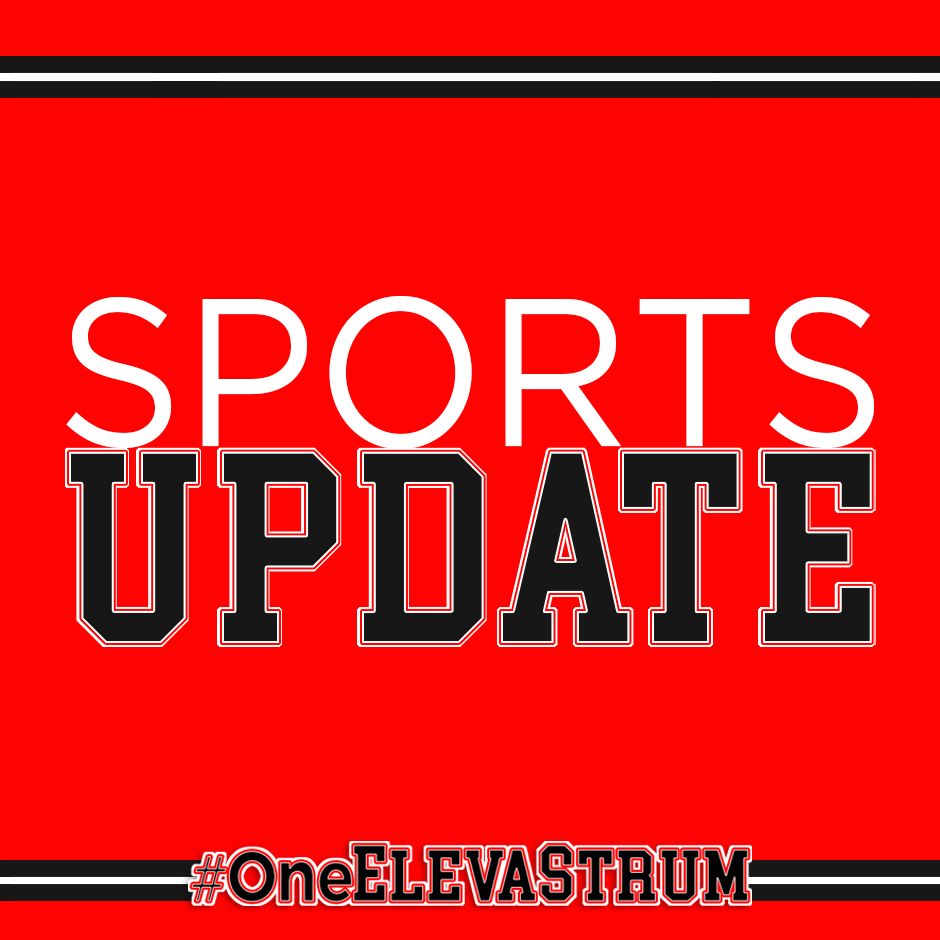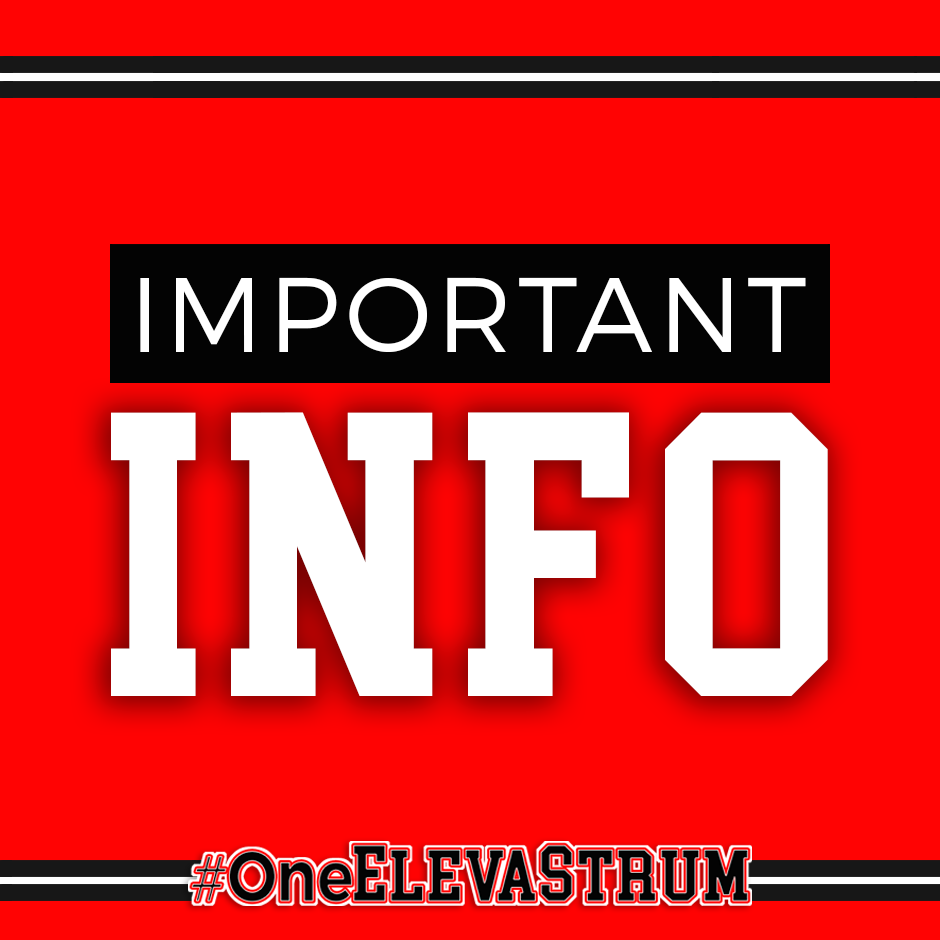 Due to the inclement weather on Tuesday, February 22, Feed My People Food Bank will not be able to distribute at the high school. We are sorry for the inconvenience.

Due to the impending cold on Tuesday the 25th of January, Feed My People Food Bank will not be able to distribute at the high school as they typically have. We are sorry for the inconvenience, and we hope to continue with the food distribution as regularly scheduled.

The JV and Varsity Boys Basketball game scheduled to be played at Cochrane-Fountain City on Friday, December 10th, has been postponed due to the impending winter storm. We will let you know when we have re-scheduled the game.