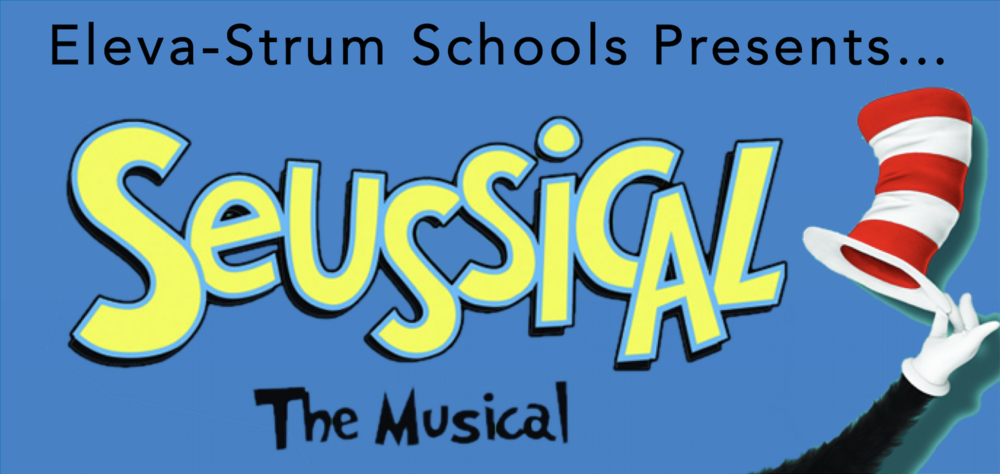 Eleva-Strum Schools Presents.....
J.B. Grangaard
Tuesday, October 23, 2018
Seussical The Musical will be performed by the School District of Eleva-Strum this year! The show runs Thursday, November 1st - Sunday, November 4th. All show times are 7:00 P.M. except the final showing on Sunday which is at 1:00 P.M. Please come out and enjoy this tremendous performance. Tickets are $7.00 and can be purchase in the MS/HS Office or at the door.