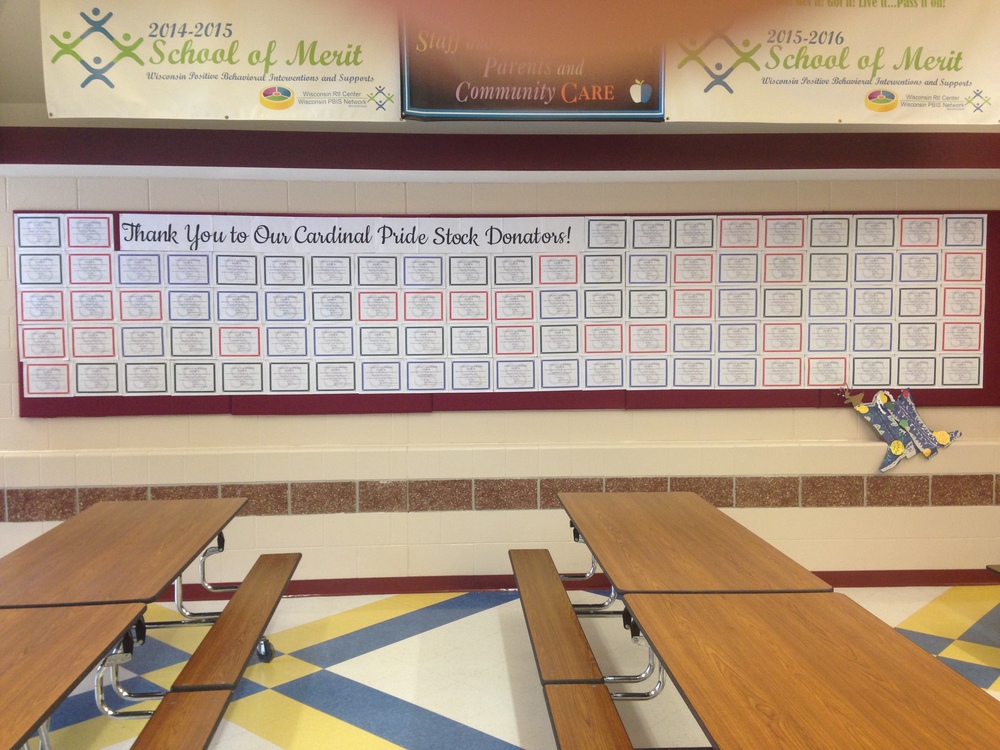 The Cardinal Pride Wall Is Full!
Marty Kempf
Friday, December 22, 2017
AWESOME! Thank you to everyone that helped make this happen for our students. Your generosity will help provide many great opportunities for our students and staff. It is absolutely incredible how this came together to be such a great fundraiser for us. Thank you to all from the 4k-6th grade students and staff! Happy Holiday Season!