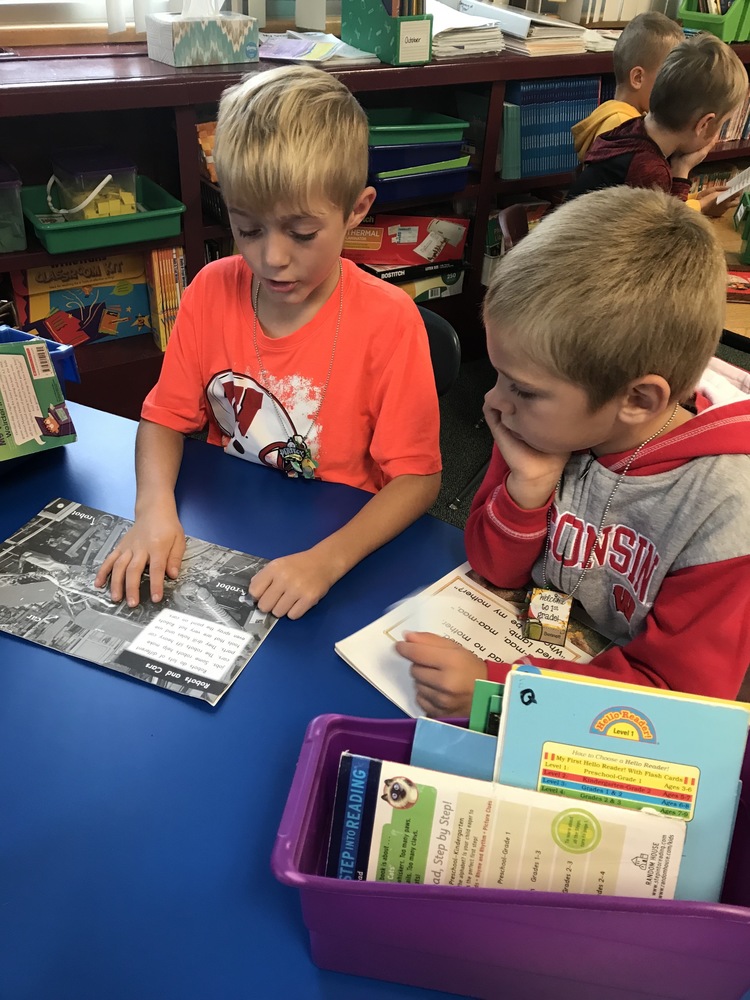 1st and 2nd Graders Are Teaming UP to Read!
Marty Kempf
Friday, October 12, 2018
Our First and Second Grade Classes have been teaming up to read and share a great experience once a week. The book buddies read with each other and share stories about what they read. This experience also lends to building new friendships. Reading builds bridges for all to cross.