WisDPI Internet Safety
https://dpi.wi.gov/internet-safety
The Wisconsin Department of Public Instruction (DPI), in partnership with the Department of Justice (DOJ), are working to create awareness about Internet Safety. This site provides a compilation of resources, tools, and information to empower all stakeholders (students, teachers, parents, and administrators) to make safe, smart and ethical decisions about technology use.
Common Sense Education
https://www.commonsense.org/education/
Common Sense Education supports K–12 schools with everything educators need to empower the next generation of digital citizens. Our innovative, award-winning Digital Citizenship Curriculum prepares students with lifelong habits and skills, supports teachers with training and recognition, and engages families and communities with helpful tips and tools. Schools everywhere rely on our free curriculum, expert advice, and edtech ratings to help kids thrive. Our vision: Students thriving as learners, leaders, and citizens in the digital age.

UnboundED
We know from experience the hard work teachers face every day as they strive to help their students meet the challenges set by higher standards.
We are dedicated to empowering teachers by providing free, high-quality standards-aligned resources for the classroom, the opportunity for immersive training through our Institute, and the option of support through our website offerings.

WISELearn Resources
https://wlresources.dpi.wi.gov
Wisconsin Department of Public Instruction's dynamic digital library and network. Explore our resources and join Wisconsin educators dedicated to curriculum, instruction, professional learning, and collaboration.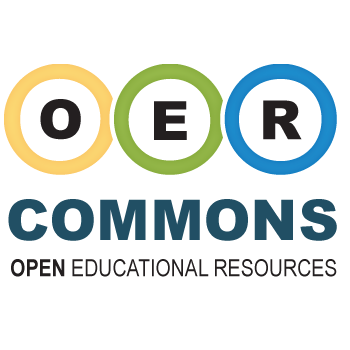 OER Commons
OER Commons is a public digital library of open educational resources. Explore, create, and collaborate with educators around the world to improve curriculum.
Wisconsin Public Television Education
The Wisconsin Public Television Education team creates and curates great educational resources, while connecting with Wisconsin's most valuable resource – teachers. Our network of resource developers, teaching and learning advisers includes partners like PBS, but more importantly, it includes innovative educators and organizations throughout Wisconsin – a network that grows stroImagenger with every project and idea.

Discovery Early Childhood EDU
https://discoverearlychildhoodedu.org/resources/
Early childhood educators play a critical role in developing the social, intellectual, and communications abilities of young learners. This Early Childhood Educator Resources guide offers some helpful ideas for teachers, parents, and child caregivers. Teaching the youngest learners requires skills, knowledge, and techniques carefully tailored to meet the needs of children under the age of nine. This guide will point to some resources that can help new or experienced ECE Preschool teachers.