News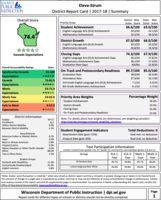 The Eleva-Strum School District has many things to be proud of and the reasons we have those things are because of our Great Students and Staff. Here is a look at our school report cards and an inform...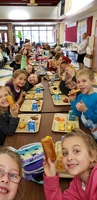 One of the great things about school is that everyone has the opportunity to have a hot breakfast and lunch! YUM!!
Captain Sandra Haidvogel visited the first grade on Monday, November 12, to observe Veterans Day. She explained who Veterans are, talked about how to thank Veterans, lead the first graders in the ...
SEE ALL NEWS