News
School District of Eleva-StrumApril 7, 2020 NOTICE IS HEREBY GIVEN, that at an election to be held in the School District of Eleva-Strum on Tuesday, April 7, 2020 the following offices are to be...

We recognized that there are multiple other extra-curricular events that are scheduled on December 5th (per the Cardinal News), in doing so we have rescheduled the Holiday Concert for Monday,...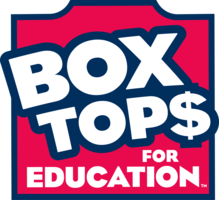 Our first Box Top submission will be Tuesday, October 29th. Please turn in any that you have before then. Thanks for your support.
SEE ALL NEWS
Live Feed
Please join us today at 2:00 p.m. in the HS gymnasium to celebrate our Veterans during our annual Veterans Day assembly. view image
3 days ago
District
The Cardinal Pride PTO is taking orders for its annual Spirit-wear sale. Note went home in elementary student folders, but they are black and white. Please see the attached image for full color images of what is available this year. view image
7 days ago
District

What happens in Physical Education class when the gym floors are being waxed? Makeshift pit for Gaga Ball!!! view image
13 days ago
Middle School

The ES Elementary Holiday Concert is scheduled for Monday, December 2, 2019. NOTE: The upcoming Cardinal News is incorrect.The 4k, 5k, 1st and 2nd graders perform at 6 pm, and at 7 pm the 3rd and 4th grade choirs will sing, followed by the 5th grade band all in the ES auditorium.
14 days ago
Marty J Kempf
SEE ALL posts