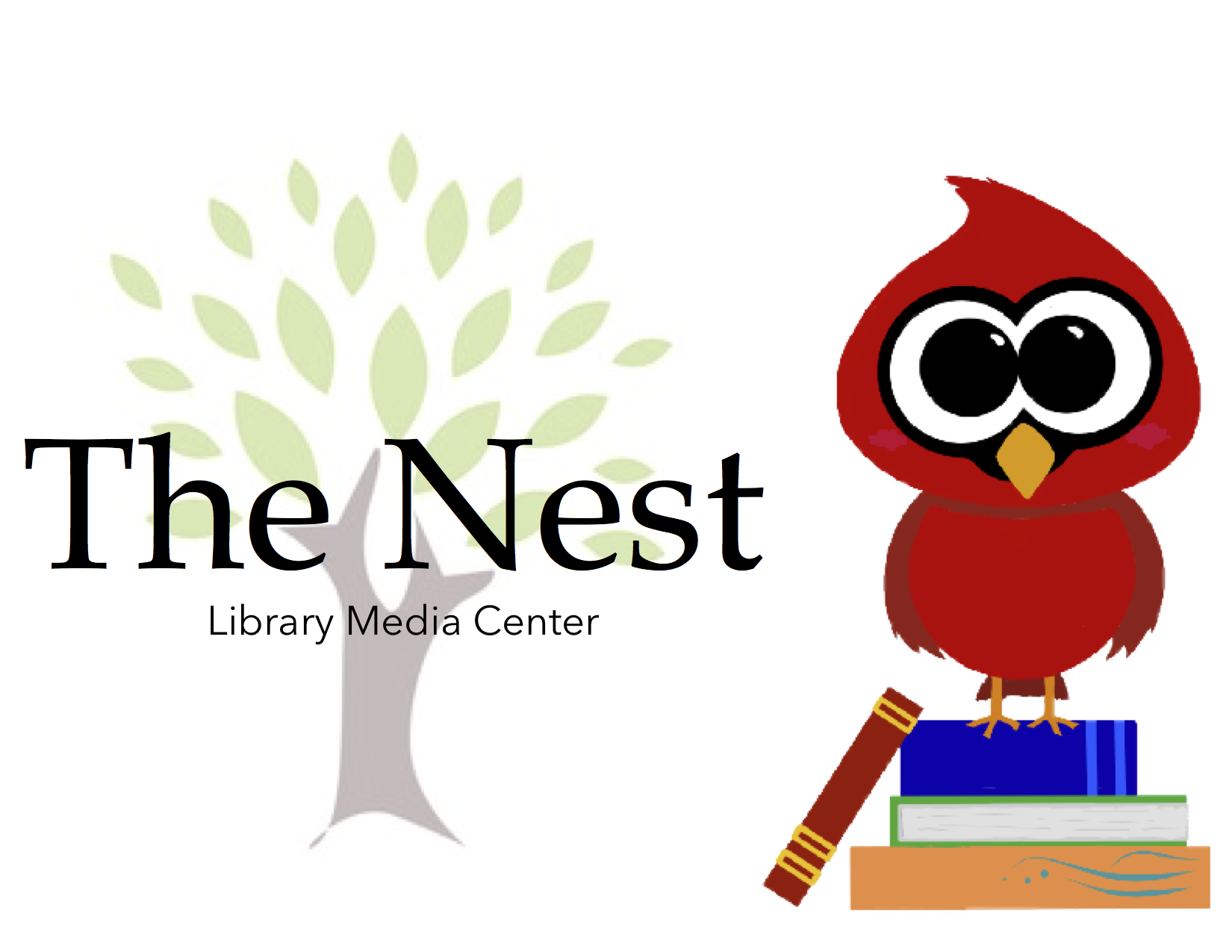 About the NEST
Things are changing in our district libraries and we are giving them an overhaul! In an effort to make the spaces more effective and create an inviting environment for all students and staff, we are changing our view on how the libraries should be utilized. In this effort, we are creating "flex learning" spaces throughout the district.
What are "Flex Learning Spaces"? Flex Learning spaces consist of area where students, and staff, can learn, research, collaborate, and meet in a comfortable and inviting atmosphere. In our flex learning environment we are creating five distinct spaces: collaboration, create, modular work/meet, reading, and production. Each space will be well defined and open for students and staff throughout the day. New modular furniture is being purchased to allow for different size collaboration and comfort, allowing students to study and learn how they see fit.
A new addition to our library is the Makerspace area. A makerspace is defined as a collaborative work space for making, learning, exploring and sharing the uses of high tech to no tech tools. We will introduce students to the fields of coding, building with snap circuits, robotics, and so much more. We have retrofitted our former distance learning room into a green screen studio where students can shoot, edit and publish professional videos for projects and other school uses.
Even with all the changes, there will still be one constant, books. Our libraries will continue to be filled with a wide variety of Fiction and Non-Fiction books for every student interest. Students can checkout our full catalog by clicking here.
Our goals this year is to remove the stigma of a quiet, how dare you talk atmosphere of our libraries. We understand that creativity and inspiration needs collaboration and activity to inspire great ideas. We encourage our students to participate in appropriate discussion, while being courteous to students using other spaces.
We are excited for the new changes and we think the student will be equally excited when everything is in place!